DETERMINING YOUR DRUG REGULATORY AFFAIRS NEEDS
---
Well-defined and appropriately supported regulatory needs increase the likelihood of successful submissions and market access. So how does one go about determining what those regulatory needs are or might be, especially when embarking in a health product development process at its initial stages?
Also, are there different considerations for pharma, biotech, and investigator led trials?
The short answer is yes.
It takes experience to establish a good health product development strategy and to build trust and communication channels that clearly communicate its details. Get it right, and you can reduce possible errors, save time and money, and lessen the steep learning curves that are common at the start of a mandate.
Together we will look more closely at the considerations for starting to define needs as a whole whether you are Pharma, Biotech or an Academic institution. Let's look at the unique needs for each:
REGULATORY AFFAIRS FOR PHARMA
As a pharma, you have regulatory professionals on board. In instances when in-house staff does not have the expertise required in a specific situation, you will need to hire for a specific need, an expert to work in collaboration with your team. (i.e. orphan drugs, oncology, products that can be considered for priority reviews or NOC with condition, literature-based dossiers, etc.). In instances when workload is very high, or during peaks of activity, external professionals will act as an extension of your team and alleviate congestion, avoid delays and ensure timelines are respected.
REGULATORY AFFAIRS FOR BIOTECH
For a biotech, particularly start-ups, it is unlikely to have a regulatory expert on staff. Development is costlier with biology / biotech products which means that cost efficient health product development is key.  Considering the greater health product development costs for biotechnology companies, the impact of failures and errors is more significant.  As a biotech, one of the most significant impact that a regulatory professional's expertise and regulatory intelligence will have is in streamlining the regulatory process. They will increase efficiency to save you time and money.
INVESTIGATOR DRIVEN CLINICAL TRIALS
It isn't uncommon for investigator driven clinical trials to commence without at least an initial consultation with regulatory agencies. This typically happens when the investigators are unfamiliar with the characteristics and requirements of the regulatory process or don't consider that the obligations apply equally to investigators as they do pharma and biotech start-ups. For some others, it's seen as a viable cost-cutting measure until they see once in the trial that, had they had a regulatory professional to draw on in the planning stages, it would save more time, cost less money, and increase efficacy. The obligations are the same whether the sponsor is a manufacture or an investigator and it's important that the clinical trial initiatives are developed in line with regulatory obligations and Good Clinical Practices (GCPs).  A regulatory affairs professional will be able to ensure the study starts off in observance of the applicable regulations and GCPs.
Also, all studies conducted with a health product have the potential to be included in a registration dossier, making having a regulatory professional involved from the moment you begin to think about planning a study is a significant advantage. An expert who can help plan the health product development efficiently, including clinical development, such that no investment is lost via suboptimal planning is particularly important.
HIRE REGULATORY EXPERTS EARLY
Whether you are a sponsor in pharma, a biotech, or an investigator, you will need regulatory support from inception to submission, and a good way to begin a needs assessment is with questions at the research planning stages that shape the thinking process; there are three in particular that are wise to consider at the start.
Best practices assert that the earlier a regulatory expert is brought on, the better the outcomes. A way to look at this is, bringing in a regulatory professional on for the first time at the submission stage, would be akin to hiring a boat maker after you've already built a boat and want help to put it in the water.
Hiring at the start to define needs and formulate a strategic regulatory plan produces three significant advantages:  
Ensure the research is relevant and that it will address a medical need / allow for market access so that funds are not misspent.
Establish a smooth relationship with Health Canada teams built on the positive reputation of the regulatory professional.
Accelerate Health Canada's confidence in the company developing the product because the person interfacing speaks the same language as the regulatory agency.
Deciding whether to hire for the entire process, or part of it.
Needs change and issues can arise because both the product development and regulatory landscape evolve. New laws and regulations, requirements, and even innovations have the potential to affect health product development strategies. Regulatory professionals understand this and work it into their strategic plan, making it possible to anticipate changes and overcome challenges should they arise.  The importance of being responsive to these events means that needing to find, hire and transfer knowledge (and all that this entails) would be wasteful of all resources as compared to having a team or dedicated professional involved (and informed) from the start.
Is it possible to use different professionals for different parts of the process?
Throughout every study there is a need for different skill sets and experience. A team (it can be a small one with proven experience) comprised of professionals with deep knowledge of specializations within the health product development and lifecycle management, not only will enable time to not be lost on learning about the project, but also consistency will be maintained in communications with regulatory authorities.
Still, if you opt to go the route of trying out different professionals for different parts of the process, keep in mind the importance of using a polyvalent expert to optimize information and reduce the time and money investment. It speaks directly to the costs associated to the project(s) learning phases. Subject matter expertise is a driving force in how well the development process unfolds because specialists are able to help you avoid and overcome concerns, changes, challenges or other issues along the way. Their work can help reduce overall cost, alleviate workload, and improve timelines.
To ensure that you've hired an excellent professional or firm, please read our post on the subject.
The more consistent the team, the lesser mistakes and errors are encountered. Adherence to regulatory requirements are best achieved with the guidance and support of a regulatory affairs professional. This has many benefits, including increasing the worth of the clinical study or development strategy by respecting regulatory paths, for future inclusion of studies/science in a registration dossier.
THE TAKEAWAY
Hire a professional early – very early, in fact, at the planning stage so that your needs can be delineated by an experienced professional who can established a plan that will allow the drug development strategy to be responsive to changes. Regulatory needs may change depending on whether you're in pharma, biotech, or an independent investigator, consult with a regulatory expert before you begin to ensure that nothing is missing within your health product development strategy and / or your study design, in other words, you will want to make sure that your plans will build a boat that floats.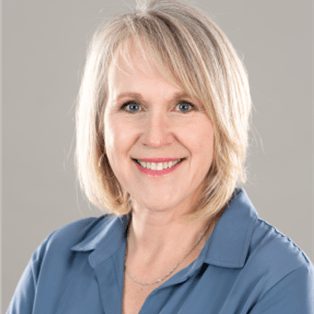 Susanne Picard is the founder & president of SPharm, one of Canada's leading strategic Drug Development and Regulatory Advisory firms. A highly regarded expert, Susanne has been trusted by a global clientele for close to 30 years providing expertise in Drug Development and Regulatory activities across various therapeutic areas.
Susanne Picard est la fondatrice et présidente de SPharm, une firme de consultation de premier plan en stratégie de développement de médicaments et affaires réglementaires au Canada. Experte chevronnée, Susanne a acquis la confiance d'une clientèle mondiale en offrant son expertise en stratégie de développement du médicament et en réglementation pendant près de 30 ans dans divers domaines thérapeutiques.