July update: Worldwide Covid-19 Coronavirus Clinical Trials
We continue to provide updated reports on Clinical Trials focused on Covid-19. Our reports are co-published with our friends at the Clinical Research Organization, McDougall Scientific. We have taken clinical trial data directly from clinicaltrials.gov provided by the National Institutes of Health and published a summary of the data in a format that is hopefully useful to digest.
We will continue to publish Covid-19 Clinical Trial updates as data of new Trials are made available.
Download the Covid-19 Worldwide Clinical Trial report, updated as of July 2nd.
Some of the data provided includes:
# of Covid-19 Clinical Trials by Country
# of Covid-19 Clinical Trials by Sponsors/Collaborators
# of Covid-19 Clinical Trial by Drug Interventions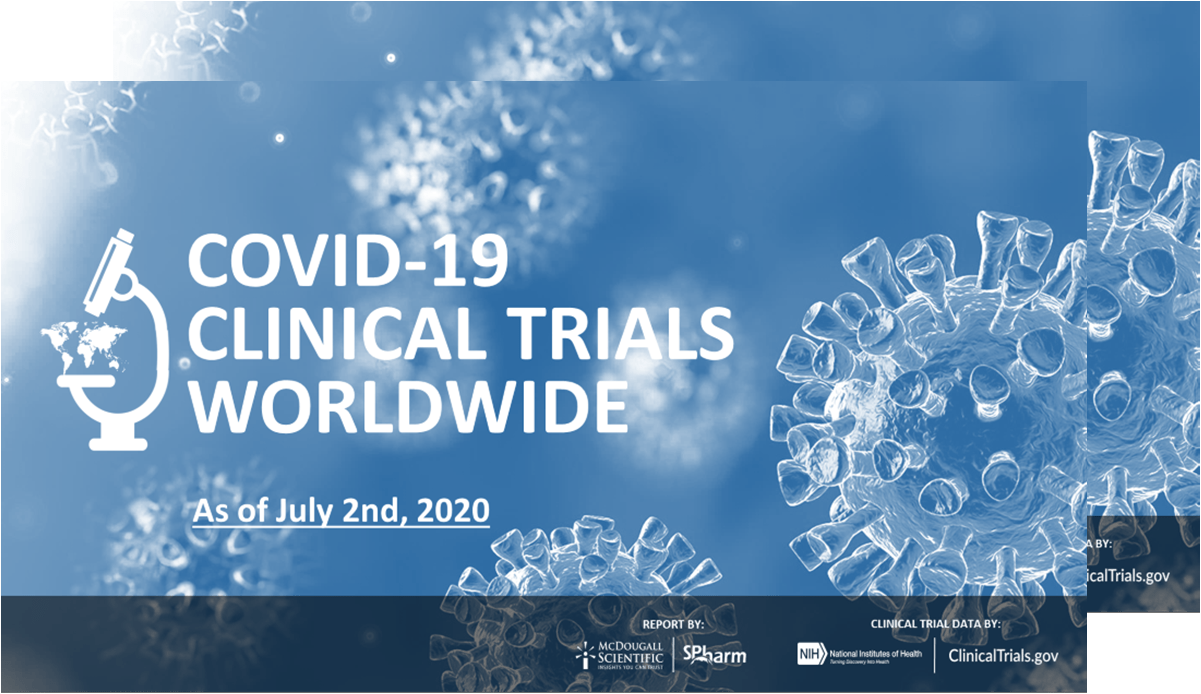 With a quarter of a century of consistent and successful results, SPharm has become one of the leading Drug Regulatory Advisory firms in Canada. Drug companies from around the world count on SPharm to help them navigate the drug (and other health products) review & approval process in Canada.
Avec un quart de siècle de résultats et de succès constants , SPharm est devenue une entreprise de services de référence au Canada en stratégie de développement de médicaments et affaires réglementaires. Des compagnies pharmaceutiques à travers le monde comptent sur SPharm pour faciliter le processus d'homologation de leurs médicaments (et autres produits de santé) au Canada.